Management
Innovators and Leaders
Alien Technology's management team has been recruited from among the leaders in the manufacturing and supply-chain management industries, and those who have been instrumental in the development and adoption of RFID technologies.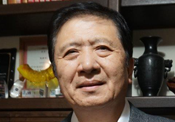 Zhongrui Xia
Chairman
Mr. Xia is the Managing Partner of Shanghai Lianwan Investment Management Center (Limited Partnership). Mr. Xia started his involvement in IT area from the establishment of Shanghai governmental computer system and the promotion of implementation of information technology in 1980s. In 1995, serving as the Director of Information Office of Shanghai Municipal Government, Mr. Xia was in charge of Shanghai Information Port planning, policy making and information technology mass project organizing. In 1996, he was responsible for supporting and coordinating Hua Hong NEC project, which was China's first 8 inch semiconductor processing line. In 1998, Mr. Xia became the first President of Hua Hong Group. In 2000, he established Xin Hong Investment Management Company as the Chairman of the Board with Shanghai International Investment Company, starting venture capital investment in Mainland China. In 2001, Mr. Xia started working for Hua Hong USA, establishing Hua Hong International for international venture capital investment. Mr. Xia earned both undergraduate and graduate degrees from Fudan University and an EMBA degree in the US.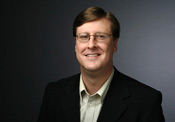 David A. Aaron
Chief Legal Officer and Vice President, Business Development
David Aaron joined Alien Technology in 2003 as Vice President, General Counsel and Secretary. He is responsible for all legal aspects of the company as well as developing key business relationships. Prior to joining Alien Technology, Mr. Aaron was Senior Counsel for Sun Microsystems, providing legal support for several product groups including the Networking and Security, Telecommunications Software and Server Appliance (formerly Cobalt Networks) business units. Before its being successfully acquired by Sun Microsystems for $2 billion stock-for-stock transaction, Mr. Aaron was the sole in-house counsel for Cobalt Networks, a Nasdaq traded manufacturer of Linux based server appliances and data storage devices. Mr. Aaron was also Associate Corporate Counsel at transportation provider Emery Worldwide, a subsidiary of CNF Inc., and spent several years in private practice. Mr. Aaron received his Juris Doctor and a Bachelor of Science in Commerce, with an emphasis in Finance, from Santa Clara University.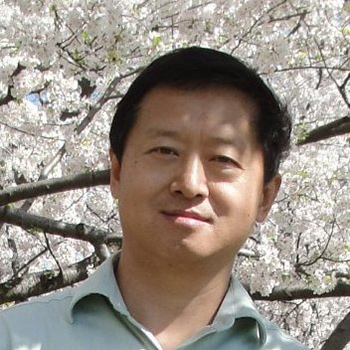 Steve Wang 
Chief Technology Officer, Alien Technology
Steve Wang is Alien Technology's Chief Technology Officer (CTO). In his role, Wang leads Alien's engineering, operations and product management teams worldwide. 
Before joining Alien, Wang served as CTO and vice president of Global Research & Development for Checkpoint Systems (NYSE: CKP) where he led the development of RFID solutions for various cloud, retail and bank security applications.
Along with holding more than 60 patents, Wang's professional background includes working in executive engineering and R&D positions at New Wave Research, OpTun Inc. and Finisar (NASDAQ: FNSR). He also previously held technical and leadership positions at Hewlett Packard and Lasertron (Corning).
Wang earned a Ph.D. in Electrical Engineering from Technical University in Denmark as well as a Ph.D. in Semiconductor Physics and Devices and a Bachelor's of Science in Physics from Jilin University in China.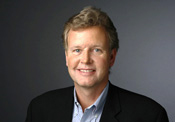 Patrick Ervin 
President and Chief Sales & Marketing Officer
Patrick Ervin was previously Alien's Executive Vice President of Sales & Marketing. He joined Alien in 2005 as VP of Business Development for the Retail and CPG industries, and assumed responsibility for Sales in 2006. Mr. Ervin is a Retail industry expert, with 25+ years' experience in sales, marketing, and product management roles focused on delivering technology solutions to large retail chains, including senior leadership roles at Retalix, IBM, and Lyceum Interactive. At Retalix, as Executive VP of Sales and Marketing, he was instrumental in driving year to year revenue growth of more than 30% between 2003 and 2005. At IBM, he excelled in various leadership positions in sales, channels, and product management between 1986 and 2001.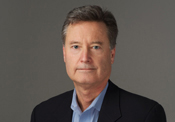 Glenn R. Haegele
Chief Financial Officer
Glenn Haegele joined Alien Technology in 2010 and is responsible for the overall financial operations of the company. Prior to joining Alien Technology, Glenn was Vice President of Finance for Digital Impact, a Nasdaq traded internet marketing company which was acquired by Acxiom Corporation where Glenn continued his career in the digital, consulting and data integration lines of business. His experience also includes vice president positions at Autodesk and at Silicon Graphics where he helped reengineer corporate and APAC financial management processes to support growth from $500 million to $3 billion. Glenn holds a BS degree from the University of Colorado and an MBA from the Wharton Graduate School of Business at University of Pennsylvania.