2015 Alien Global Conference and Exhibition
October 20-21, 2015, Hilton Lake Las Vegas Resort & Spa, Henderson NV
""]

RFID – It's All About The Data
""]
Alien's success is built on our partner network so this is the time of year when we can all get together and further our relationships to strengthen our mutual businesses. Here's where strategies, innovation & experience are shared amongst end-users, developers, VARs and converters alike. The forum includes general sessions and numerous breakout options as well as an opportunity to network with end-users, Alien technical staff, industry partners & suppliers.

""] This year, as the markets for RFID solutions take off, we look ahead to new applications where RFID may be used. There is now a push to link the physical world to a computer representation that can provide greater insight and ultimately better ROI. Where is the root-source of all this data? Radio Frequency Identification! RFID – It's All About The Data. ""]
Where and When?
October 20-21, 2015 with free Alien F800 Reader training on the 19th and an evening reception on the that evening. The User Conference will be held at the Hilton Lake Las Vegas Resort & Spa, 1610 Lake Las Vegas Parkway, Henderson NV 89011, just a short drive away from the center of Las Vegas.

""]""]
Alien F800 Reader Training
At the Users' Conference, Alien will be offering a comprehensive training session on its' newly-released F800 fixed reader. The goals of this session will be to educate attendees on the vast improvements and multi-functional additions that have been incorporated into this reader, and to also provide hands-on technical demonstrations as to how these improvements and added functions contribute to the readers' industry-leading usability and robustness.
""]
The Session is FREE for any paid attendee (limited to seat availability). Please note, this session takes place the afternoon of October 19th, the day before the general sessions.
""]""]
Exhibitors and Speakers
Keynote Speakers
""]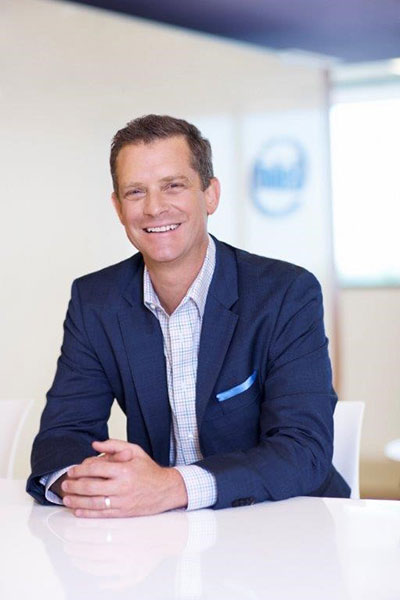 Dan Gutwein, Intel
Dan is currently the Director of Retail Analytics in the Retail Solutions Division, part of the Internet of Things Group at Intel. Dan has worked in retail for the past eight years and brings more than 25 years' experience helping customers solve business problems with technology solutions. Dan has been with Intel since 2004. Prior to Intel, Dan held several senior management positions with AT&T including most recently as Director of Global Accounts in Southern California. Dan has experience in all aspects of business from start up to large corporation and has a BS in Economics and Finance from the University of South Carolina and his MBA from the University of Phoenix.
Dan also serves on the board of directors for Hoops of Hope. Hoops of Hope has raised millions of dollars to bring hope to orphan children in sub-Saharan Africa. Their projects include the building of a high school, building two medical clinics, two hope centers, four dormitories, multiple water projects and most recently, two computer labs.
Dan resides in the Phoenix, Arizona area with his wife and two children.
""]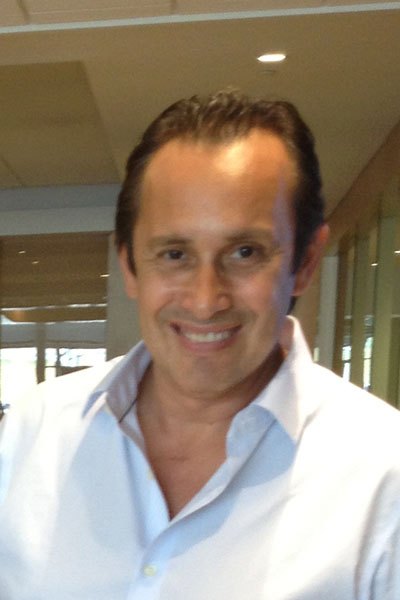 George Cresto, MyDealerLot
George is the Founder & CEO of MyDealerLot (MDL) with over 20 years of experience in architecting applications from concept to release in the areas of Enterprise Resource Planning (ERP) and Supply Chain across a wide variety of industries. In 2006, George quit his corporate job after coming up with the idea that RFID would have an important impact in the Automotive business. With one 'beta' Mercedes-Benz customer in Atlanta and a single developer, he architected what would be a revolutionary concept using RFID to automatically recognize service customers and utilize this identity for process improvement in Sales and Service.
Fast forward to 2015 and MDL is the most successful Automotive RFID company in the industry with over 200 installations across the U.S. working with the nation's top auto dealers such as Park Place, Fletcher Jones, Sonic, and Mercedes-Benz of Manhattan.
In 2012 MDL was endorsed by Audi of America. In June 2013, MDL was formally endorsed by Lexus and Toyota Motor Services for installation in their US dealer network. And in 2015 BMW North America officially selected MDL as their solely endorsed RFID solution to their U.S. dealer network.
Please Download the brochure for more information on exhibiting and speaking opportunities.

""]""]
Agenda
""]

""]
Register Now
Registration is open for the 2015 Alien Global Conference & Exhibition.

""]
Conference Brochure
For more information on the event, the location and the schedule download the complete brochure and a copy of the agenda below.
Conference Brochure (PDF)
Conference Agenda (PDF)
Breakout Sessions (PDF)

""]
Hotel Information
Book your hotel for the show here.

""]
More Details
Please contact POS@alientechnology.com for more information on the event.